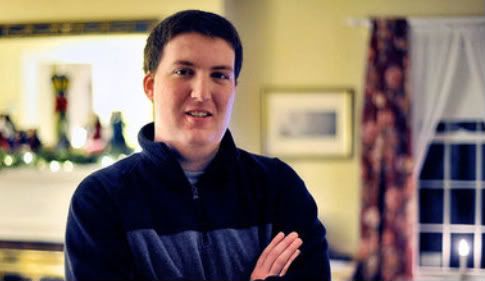 By Michael McAllister
The third Bernie Fine accuser sent an email to Nation of Orange last night stating he had made up the entire story about Bernie Fine sexually abusing him. I spoke with him this morning to get more details about this statement.
He indicated he had never met Bernie Fine, and made up the entire story. He also said he is a sociopathic liar who needs help. We asked him about how his made up story came to be, and if Bobby Davis knew he was lying.
Yes. He called me at the direction of Mark Schwarz. He was trying to find out if I was telling the truth for Mark Schwarz. Bobby knew when he asked if Bernie had a pool and I couldnít answer. He said 'youíre not being truthful are you?' There was a long pause, and he said 'thereís still a chance for you to help me take down this evil man.' He then coached me on what to say and my story. He helped me fill in the holes and make my story, not flawless, but believable and flawless in the policeís mind.
He went on to say, that Bobby Davis gave him information about the audio-tapes a week prior to them being released to the public in order to gain credibility with law enforcement. When asked further about Bobby Davis, Zach revealed some interesting information, if true.
Bobby Davis has told me a lot of things that arenít truthful in his story. I donít want to rip Bobby Davis apart. Basically it comes down to is what the truth is for Bobby Davis is he was abused, but he was abused as an adult. He was manipulated and abused by Bernie Fine for many years as an adult. He knew for anyone to care, he portrayed that as 'when I first met Bernie' but basically Bernie Fine and Bobby Davis were just an affair from his wife who was very promiscuous. There was no technical abuse because he was not a minor.
When asked about Mike Lang, Zach revealed even more.
He told me, 'I was able to fill in my holes by saying this or that.' He didnít see it was he was making it up because he feels he was abused, and heís very angry with Bernie Fine. He seemed to indicate that Mike Lang only went along with it because of the Sandusky thing. Originally he didnít want to come forward because he didnít think it would work. But with the Sandusky thing he thought it would be believed. I donít believe Mike Lang was ever abused or had an affair with Bernie Fine. Davis said to me, 'you know Mike Lang? I helped him with his story and look where he is now.'
We have to consider the source to some degree. Especially considering he has identified himself as a sociopathic liar. And while many had assumed Zach's story was not credible, that part can be completely put to rest. If what he's saying about Bobby Davis and Mike Lang are true, what does that say about Bobby Davis and Mike Lang? If Bobby is willing to coach Tomaselli through a made up story to help his case, what else is he willing to lie about? Is Lang really lying and Davis put him up to it? Interesting things to ponder as we go forward. Hopefully, Davis and Lang will answer these questions sometime soon.