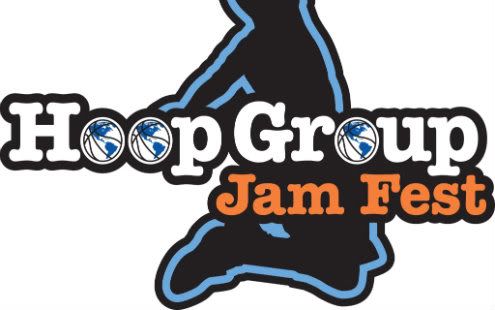 By Michael McAllister
While the Nike EYBL garnered most of the attention this past weekend, there was another event taking place in Philadelphia. The Hoop Group Philly Jam saw some Syracuse recruiting targets stand out.
2013 point guard prospect Rysheed Jordan had a solid tournament. Syracuse has shown interest in him lately, though it may be primarily as a backup plan to Tyler Ennis. Jordan is a Philadelphia guard, where the Orange has had success in recent years (Scoop, Waiters). He showed elite ball handling skills and court vision, and was a leader on the court. Here's what the Hoop Group said about Jordan. "Apart from Andrew Harrison, Jordan is arguably the top 2013 point guard prospect in the nation. He's got good size, strength, and athleticism, and always seems to make the right play at the right time. Maryland is recruiting Jordan hard and might be the early favorite, but local schools Temple and Villanova are also in the mix."
Another 2013 point guard is Hakim Saintil. He also could be an Ennis backup plan, but the interest is real and for good reason. Saintil is a quick, electric guard who has speed in the open floor. Here's what Hoop Group said about Saintil. "Saintil has the classic swagger that all successful points guards have. He controls the pace of the offense and exudes confidence on both sides of the ball. Very quick on his feet, Saintil can be defined simply as a playmaker, who makes those around him more dangerous."
Maybe the 2013 prospect gaining the most steam of late is forward Jermaine Lawrence. According to
Otto's World
, he scored 26 points in a win on Friday April 27th. Otto's World also stated that Brian Snow, from scout.com, stated that Lawrence could challenge for a spot in the McDonald's All-American game next year. Lawrence is a 6'9" combo forward prospect who's length and athleticism would be an ideal fit for the Syracuse zone. He already holds a Syracuse offer and really impressed at the Philly Jam Fest. From Hoop Group on Lawrence, "Lawrence attended Hoop Group camps this past summer and was an impressive prospect, with the potential locked inside his frame. On Friday night he showed another facet of his game: the outside shot. He had six three pointers in his team's overtime win."
Isaiah Whitehead, who lists Syracuse as his favorite, continued to impress scouts with his play. According to
Zagsblog.com
, "Whitehead played extremely well running the point and attacking the rim." Every time scouts check out the 2014 combo guard prospect, they come away raving about his athletic ability, ability to run the point, and scoring skills.