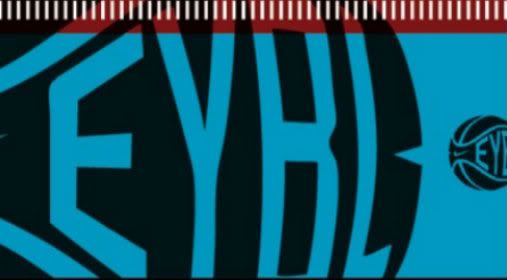 By Michael McAllister
Jim Boeheim was in Minneapolis, Minnesota over the weekend to watch Session 1 of the Elite Youth Basketball League (EYBL). The session featured 80 games over three days, and included 40 AAU teams. Several Syracuse targets from the classes of 2013 and 2014 were in action.
Chinoso Obokoh is a center prospect (currently ranked as the 13th best center in his class) from the class of 2013. Obokoh is out of Rochester, NY at Bishop Kearney High School. Obokoh played for the Albany City Rocks, and he faired well in the event. He showed size, strength, and rebounding ability inside. The big man averaged 13 points, 7 rebounds, and over 3 blocks per game. He also showed off his outside game, making 3 shots from beyond the arc.
Goodluck Okonoboh struggled without Nerlens Noel by his side for BABC. The four-star center from the 2013 class only averaged 2 points and 5.5 rebounds per game. Goodluck battled foul trouble throughout much of the event, which limited his minutes and production. He did make all four shots he attempted, however.
Goodluck's teammate, Wayne Selden, showed some good scoring ability. The #1 shooting guard prospect from the class of 2014 scored nearly 15 points per game, while shooting 41% from the floor and 37% from beyond the arc. Nearly half of his shot attempts were from the outside, but he showed the ability to score in a variety of ways.
JaQuel Richmond, a guard prospect from the class of 2014, played for the Chris Paul All-Stars. Richmond struggled shooting the ball, scoring only 7 points per game and shooting under 30% for the tournament. He really struggled turning it over, at more than 2 per game.
Tyler Ennis played for CIA Bounce, which won all four of its games. CIA Bounce players Andrew Wiggins and Xavier Rathan-Mayes were standouts for the Canadian AAU team. Ennis also performed very well. He showed solid court vision, good play making ability, and great decision making skills. During the event, he averaged 13 points, 4 rebounds, 4 assists, and nearly 2 steals per game while shooting 53% from the field and 38% from three-point range. Ennis' best performance was a 12 point, 8 assist performance against King James AAU. The staff is really going after Ennis hard, and trying to get an early commitment.
5-star center prospect Dakari Johnson played for E1T1, and was exceptional throughout. He showed superb strength inside, and the ability to finish around the rim. In limited minutes, he averaged 14 points, 8 rebounds, and 2 blocks per game while shooting nearly 60% from the floor.
Team Final featured two Syracuse targets in Rondae Jefferson and Davon Reed (both from the class of 2013). Jefferson is an elite shooting guard prospect from Chester, PA. He scored 12 points and grabbed 8 rebounds per game during the event, while shooting 55% from the floor. He showed some great athleticism, and the ability to play inside to get rebounds. He's really a guard/forward combo, that can cause matchup nightmares for the opposition. Reed is an athletic guard prospect who showed his ability to make shots from the outside. He averaged 10 points and three rebounds per game, while shooting 40% from beyond the arc.
Team Takeover also featured two Syracuse targets. BeeJay Anya is currently ranked as the #1 center in the class of 2013 by scout.com, and is a high school teammate of 2012 Syracuse commit Jerami Grant. Anya had a solid, unspectacular event, as he averaged 10 points, nearly 5 rebounds, and nearly 3 blocks per game. His lack of rebounding was a little disappointing, but he's a big presence on the inside who takes up space. Wing prospect Ishmail Wainright performed very well. Wainright is a versatile player who can it all on the court. He averaged 10 points, 8 rebounds, 3 assists, and 2 steals per game while shooting 57% from the floor. The staff really likes Wainright and his potential in the Orange system.
This was just session 1 of the four session 2012 EYLB season. Session 2 will be in Hampton, VA from April 27th through April 29th.