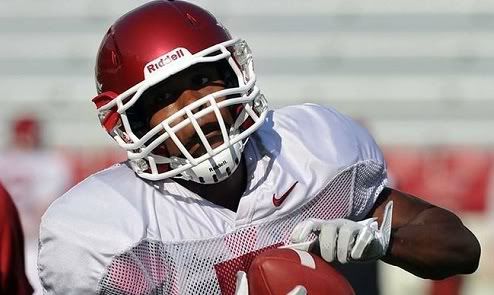 By Michael McAllister
Syracuse fans should be used to this by now. A high profile recruit with Syracuse in the mix, and playing the waiting game. A teenager holds the emotions of the Orange fan base in his hands once again. A teenager with a propensity for mind-changing.
Think back to when you were that age, as most of you reading this are beyond those years. If you aren't there yet, trust is, this is how it goes. You change your mind constantly about the most minute things. What party to go to? What movie to see? Whose place to go hang out? So if that is the case, would it not stand to reason you would do the same for the most important decisions?
Think about the Nerlens Noel and Ishaq Williams recruitments as the most recent examples. Noel was rumored to be a Syracuse lean at one time. Then Georgetown got into the mix, and was reportedly going to commit to the Hoyas due to his mom's wishes. However, he ultimately chose Kentucky. Ishaq also had strong Syracuse ties. Then there was his dad reportedly wearing different hats at a camp, toying with the emotions of three fan bases. He was a Penn State lean, until a last minute push by Notre Dame landed the Irish the prized prospect.
With the reports of Quinta Funderburk transferring out of Arkansas, and Syracuse being a possible destination, we've already experienced some of that. First was a report that he
planned to transfer to Syracuse
. Then John Garcia Jr from Scout spoke with his mother who said a decision had not been reached. Then Nolan Weidner of The Post-Standard spoke with his former high school coach who said Syracuse was in the mix, but Funderburk was still
mulling over the decision
. Now John Garcia Jr is further reporting that he will
decide on May 20th
. The waiting game commences once again.
But who can blame the rabid Syracuse fan? Funderburk would mean a big time playmaker this offense desperately needs. An SEC level talent who was going to be the third receiver on an Arkansas team that will be projected to be among the best in the nation. Funderburk was a wide receiver prospect who had offers from Alabama, USC, Florida, Michigan, Penn State, Virginia Tech, and others when he committed to Arkansas out of high school. He has a huge frame (6'4" or 6'5" depending on the source), and SEC speed. He's a playmaker with excellent leaping ability.
Funderburk's addition would instantly make the entire offense more viable, especially in a weak Big East. Suddenly, the Orange would have playmaking options on the field. Ashton Broyld, Prince-Tyson Gulley, or Jerome Smith in the backfield. A receiving corps of Funderburk, Sales, Lemon, Kobena, and others. Yes a Funderburk transfer would be a big deal, especially because he may not have to sit out a year.
So hold your breath Orange fans. It's time to do that thing again. Wait for a teenager to lift your spirits, or punch you in the gut. It is true one prospect doesn't make or break a program, but agonizing over recruits is the reality of college athletics in today's world.
Discuss this in our forum:
Quinta Funderburk discussion
Like Nation of Orange on Facebook:
Like Us Here
Follow Nation of Orange on Twitter:
Follow Us Here
Photo credit: The Bleacher Report