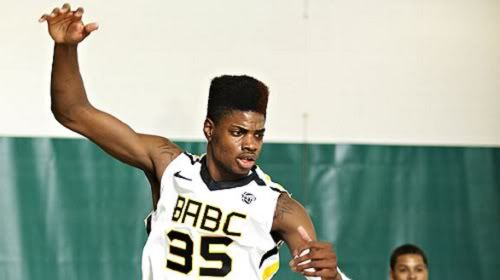 With all of the
rumors and speculation
surrounding Nerlens Noel today, we went straight to the source. We asked him directly about the report and if he was Kentucky lean at this point in the process.
Noel told us that it is false that he's a Kentucky lean. We also asked if the constant rumors, speculation, and reports are frustrating at all. He told us, "Nah. I don't let it get to me."
So basically, we are back where we started. Nerlens is still going through the process and will make a decision when he feels the time is right.