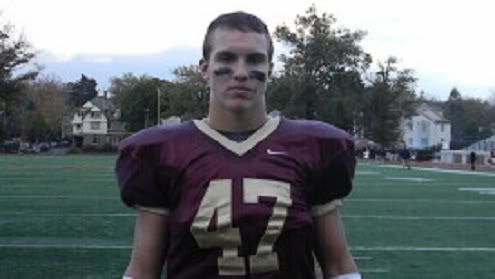 By Michael McAllister
Doug Marrone and Syracuse University had two visitors on campus on Monday. They were MLB prospect Matt Galambos and WR/S prospect Rich Pappas. Both are from Pennsylvania, and they decided to take the trip together. Galambos is from Haverford, PA, while Pappas is from Philadelphia. Galambos holds a Syracuse offer while Pappas does not.
Both enjoyed their visit and had positive things to say about Syracuse. Said Galambos about the visit, "It was pretty good. The coaches seem very authentic which is important during the entire process, as well as how down to earth they seemed. It was good to see how close the facilities, campus, and social life were all to one another. The facilities were under construction but look to be very nice this season. I spoke with coach Marrone who was a very straight forward guy and told me the program is getting better every year. He likes how I play and says I can really help the program out." Galambos says Pittsburgh, Temple, Rutgers, and Yale are among those who have also offered. He is listed at 6'2" 220lbs, and is considered one the better MLB prospects in the 2013 class.
In regards to where Syracuse stands in the recruiting process, Galambos said, "I've been offered by 5 schools so they're definitely in the top 5. Syracuse is a great institution and there is a consideration of the school going through the rest of the process. They won't be dismissed at all." Galambos said he has visits planned to Rutgers on June 28th and Harvard on June 30th. He hopes to visit Maryland at some point as well.
Pappas also spoke highly of Syracuse. Said Pappas, "It was a good experience and very nice campus. We took a tour of the campus and went and talked to a teacher at Syracuse who showed us the engineering and physical therapist classrooms. The coaches I talked to were Marrone, Brown, Morrison, and Dadust who gave us the tour. A lot of the other coaches were at a youth camp. We talked to Robert Welsh and Joe Nassib. An overall nice visit. The coaches were down to earth and real, and I like that. I think they have a good future." Pappas is a 5'11" 155lb WR who says he runs a 4.6 40, but believes he will have that down to 4.5 by the beginning of this season. While he doesn't hold any offers, he says Northern Arizona, Buffalo, Liberty, William and Mary, Youngstown State, and North Central Carolina are showing interest. He says Syracuse has expressed a little interest, and has told him if he has a good senior season something could happen. Pappas models his game after the Shipley brothers out of Texas, and says he has good hands and runs good routes. He is working on getting faster and stronger over the summer.
Follow Nation of Orange on twitter
Like Nation of Orange on Facebook
Photo credit: haverford.patch.com