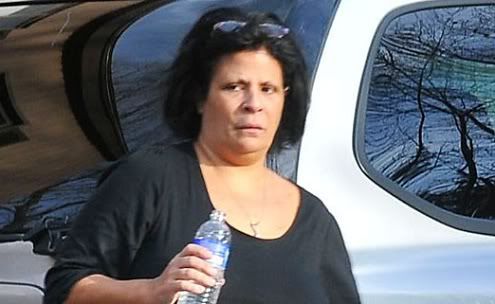 By Sean Fernandez
Laurie Fine, wife of former Assistant Syracuse Men's Basketball Coach Bernie Fine, announced in a press conference on Wednesday that she will be filing a libel lawsuit against ESPN, Mark Schwarz, and Arty Berko. The announcement lasted approximately 24 minutes, and discussed the logistics of the lawsuit that will be filed.
Fine's counsel will consist of Lawrence Fisher and Kevin Tucker. Fisher opened up the press conference by introducing the lawsuit, saying that Fine's life has been ruined by the actions of ESPN and two of its reporters, Mark Schwarz, and Arty Berko.
The microphone was then handed over to Laurie Fine, who spoke for a few minutes in front of the crowd of reporters. She claimed that she has never engaged in the accused actions. "It is a bunch of treacherous lies…They have maliciously attacked me in order to attack my husband and boost TV ratings in wake of the Penn State scandal". She also said, "It is impossible to describe what ESPN has done to me. They should be held accountable for their reprehensible actions". Fine's comments were brief, but she says that the lawsuit hopes to "establish stability in her life and promote journalistic integrity".
At the conclusion of Fine's remarks, Fisher hosted a question and answer session for the dozens of reporters present. He was asked a series of questions, including a few about the recorded conversation between Fine and Bobby Davis. Fisher claimed that the tape was doctored, "ESPN has sweetened the audio and taken a 2-3 minute excerpt from a 48 minute phone call". He believes this to be, "a textbook example of defamation in the world of journalism", and went on to say that the publications exceed the rights guaranteed by the first amendment. Fisher also mentioned that the Post-Standard's reporting was not in the same vein as ESPN's, which is why they are not being sued. Bobby Davis is not being sued, according to Fisher, because the Fine's view Davis as a son, and couldn't imagine suing their son. Fisher also added that he does not view Laurie Fine as a public figure, but this case has merit regardless of whether or not she's determined to be one.
Fisher commented about the audio tape on several occasions, mentioning that it was doctored, and that only ESPN and the Post-Standard have heard the entire 48 minute tape.
Fisher declined comment on some questions, referring reporters to the 44 page copy of the lawsuit. You can
read it here.
Fisher said that Bernie Fine has split time between the family homes in Syracuse and Florida, and that it is impossible for Laurie Fine to show her face in the Syracuse area.
Both Fine and Fisher made it clear that they hope to work professionally with the defendants, and would like to see Schwarz apologize, be reprimanded for his actions, and pay damages. He also added, "ESPN is proud to boast of never settling a case like this. We have every expectation that this will go to a jury." He went on to add that if this case goes to a court, ESPN will be devastated by the court's decision.
ESPN responded with a simple statement. "The suit is without merit and we stand by our reporting."
Follow Nation of Orange on twitter
Like Nation of Orange on Facebook