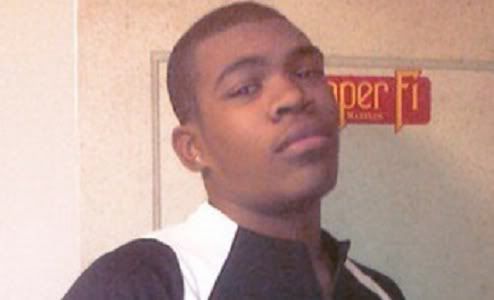 By Michael McAllister
We recently found out that 2012 Syracuse commit Myles Hilliard was going to be
spending a semester at Milford
in order to bump up his ACT score. We spoke with Hilliard a little more in depth recently.
Hilliard says he had been interested in Syracuse for awhile. "I had always liked Syracuse from 10th grade on up," he said. "When coach Wheatley came to visit me all those times, I built a strong relationship with him and Syracuse. So it wasn't too hard once I went on my visit and met coach Marrone."
But things did not work out the way he had hoped. His ACT score was too low, which meant he had to go to Milford Academy for a semester. "I picked up too many classes this year and couldn't really focus on the test like I should have," Hilliard explained. "I wasn't upset or anything," he said regarding his reaction when he heard the news. "I just thought of this as a growing experience for me. I look at this as an opportunity to grow in my academics and mature as a person. I plan to do just that. Mature and get ready for Syracuse."
Hilliard said Marrone echoed similar sentiments. "He just said it's not the end of the world," he said. "That this would be a learning experience for me to grow both as a player and as a student." Hilliard said he has only spoken with the head coach once. While playing time is still not clear at this time, he said the Milford head coach reinforced what Marrone told him.
Hilliard will also be able to work on his football skills. "I'm really hoping to improve my pass rushing and block shedding abilities," he explained. "Also, work on my speed. I'm a 4.8 40 now, but I would like to get it down to a 4.6, but would love to get it to a 4.5."
Whenever a player spends a semester or a year somewhere else, there is always a concern that another school could try to recruit him. However, Hilliard says Syracuse fans should not worry about that. "Not at all. I'm totally committed to Syracuse." Hilliard is expecting to enroll at Syracuse in January.
Follow Nation of Orange on Twitter
Like Nation of Orange on Facebook
Photo credit: Bleecher Report