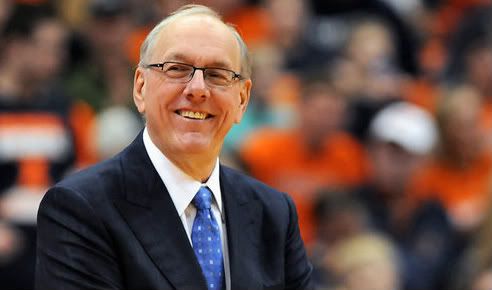 By Michael McAllister
During Big East coaches' press conferences today, a few gave some high praise to this season's Syracuse Orange squad. Marquette head coach Buzz Williams said, "When we played North Carolina in the Sweet 16, they were the best I've coached against. But I think this Syracuse team is better." Providence head coach Ed Cooley echoed similar sentiments, "That's as talented of a team as I've seen in a long, long time." Notre Dame head coach Mike Brey said, "They can put 80 or 85 on the board by rolling out of bed."
High praise indeed for the Orange that many fans have felt has been disrespected from the national media, especially regarding the schedule. While some of those feelings are valid, there has been plenty of praise to go around. Just the other night after Syracuse finished beating Pittsburgh, Dick Vitale said during the broadcast of the Baylor/Kansas game that he thought Syracuse would finish the regular season undefeated. Bottom line folks, despite those that make comments about Syracuse's schedule or lack of a go-to guy, coaches across the country recognize how good this team is.