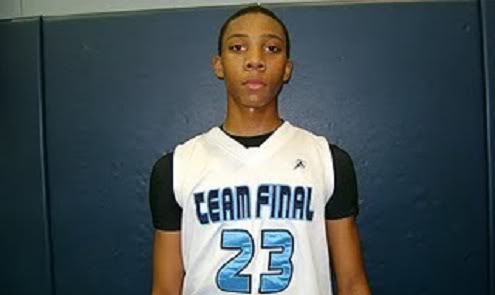 By Michael McAllister
Malachi Richardson is a shooting-guard prospect out of the 2015 class, and is already picking up interest from a variety of schools. We
spoke with him
nearly three weeks ago about his game and his recruitment.
He told us he had received offers from Seton Hall, Rutgers, James Madison, and Miami. But Syracuse has expressed interest as well, and continues to monitor his status.
Well on Sunday, Richardson took an unofficial visit to Rutgers and liked what he saw. "Their campus had good size and they're adding on," he said. "It's beautiful." Richardson also liked their facilities. "I love it. There's access 24/7. Nothing better than that."
His impression of the coaching staff gave him something to think about as well. "They were great," he explained. "They have a very intense style and I love it. They're a great group of guys."
Richardson told us the visit made him more interest in what Rutgers has to offer, but he still wants to see what everyone has as well. While he doesn't have any other visits planned at the moment, he does plan on taking more in the future.
Follow Nation of Orange on twitter
Like Nation of Orange on Facebook
Photo credit: bballspotlight.com