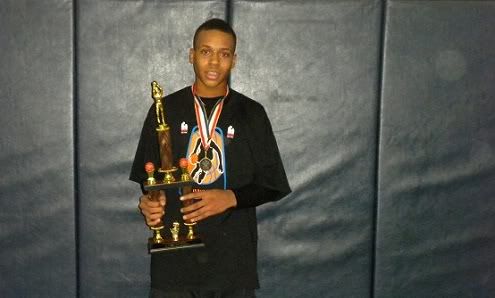 By Michael McAllister
Over the weekend, it was reported that Isaiah Briscoe was leaning towards Syracuse and that he would make his final decision this summer. Briscoe spoke with us today and said he's not a Syracuse lean.
"It's not where I'm leaning, I have no leaders at this point," Briscoe said. "My sister is up there and that she goes to school there. I'm always up there and I have a great relationship with the staff and players. But I'm neutral. Everyone is even."
Briscoe also said Syracuse, Pittsburgh, and Seton Hall are recruiting him the hardest.
He participated in the EYBL this past weekend for the first time. Regarding his experience, Briscoe said, "Playing in my first EYBL game was great. I think I proved myself as one of the premier players in my class and held my own. We went 4-1 this weekend, and now we are tied for first after going 5-4 the first two weekends." Briscoe played on the New Jersey Playaz who are 9-5, and atop their division.
Like Nation of Orange on Facebook
Follow Nation of Orange on Twitter