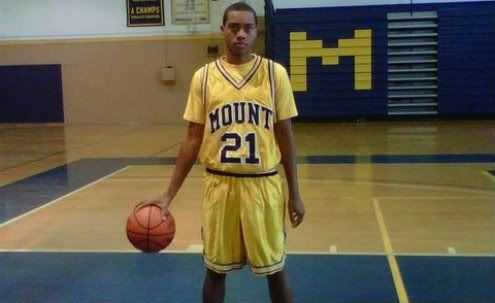 By Michael McAllister
Ka'Rell Henry is a combo-guard prospect in the 2015 class out of the Bronx in New York City. Being in the 2015 class, he's a relative unknown nationally right now. But he's someone basketball fans should keep an eye on. Over the next few years, Henry will likely become a coveted prospect.
Henry has already impressed at some events over the summer. He played in the AAU Super Regionals where he averaged 22.3 points per game, including a 33 point effort against the Long Island Lightning. He also played in the Big Shots tournament. His team won the tournament and he received MVP honors.
Henry describes himself on the court, "I see myself as a scorer. My strength is my ability to get to the basket and shoot from beyond the arc." But he knows what he must improve to take his game to the next level. "I can improve my ball handling and decision making," he explained. "That will come with experience and hard work. I feel my ball handling needs work in order to be a dominant player at the next level. You need to be able to use both hands equally."
While Henry hasn't received any offers yet, he says Princeton has shown preliminary interest. They even invited him to their elite camp, but he was unable to attend. Despite not hearing from Syracuse yet, he calls them his dream school. "Syracuse University is my dream school," he said. "I have been watching them play since I was young. I also would like to stay in the area." Henry says he likes the campus, the friendly fan base, and how they groom their players.
But Syracuse isn't the only school Henry likes. He is also interested in Kentucky, Fordham, Connecticut, and Princeton. Though he admits it is still very early in the process.
Henry envisions himself as a two or three year player who wants to be fully developed when entering the draft. Regarding his decision, Henry says, "The most important factors in my decision will be the school's education system, the classes they offer, their fan base, and how they can help me get to the next level."
Follow Nation of Orange on twitter
Like Nation of Orange on Facebook
Photo credit: berecruited.com